Main image
Click to view image in fullscreen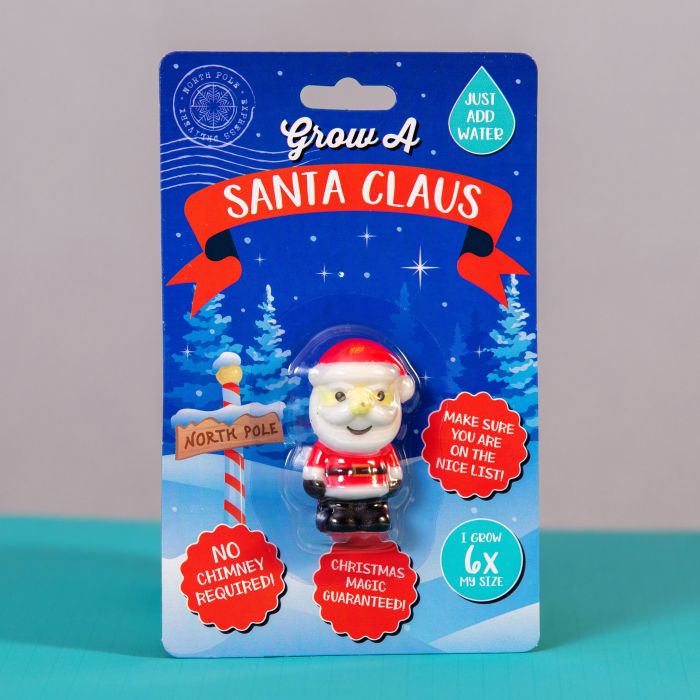 Grow A Santa Claus (12 CDU)
Grow A Santa Claus (12 CDU) is available to buy in increments of 12
The magic of Christmas is in your hands. This sneaky little Santa Claus has shrunk himself and it's up to you to regrow him. This fun, novelty toy is a perfect stocking filler at Christmas and will put a smile on the faces of both children and adults alike. Watch how Santa Claus grows up to six times his original size when popped in water. When taken out, he will shrink back to his original size to be grown again and again! A perfect gift for festive entertainment this Christmas.


THE ULTIMATE CHRISTMAS STOCKING FILLER! - Want To Give The Kids Some Festive Fun? Let Them Grow Their Very Own Santa Claus! Sure To Put a Smile On Any Child's Face, This Is The Ultimate Christmas Stocking Filler!
GROWS UP TO SIX TIMES ITS ORIGINAL SIZE! - Simply Grow Santa In Some Water!
GROW ME OVER AND OVER AGAIN! - Remove From The Water Once Fully Grown And Watch The Santa Shrink Back To Its Original Size Ready To Be Grow Over And Over Again! The Fun Never Ends!
Depth : 17.00 cm
Height : 4.00 cm
Width : 10.00 cm