Main image
Click to view image in fullscreen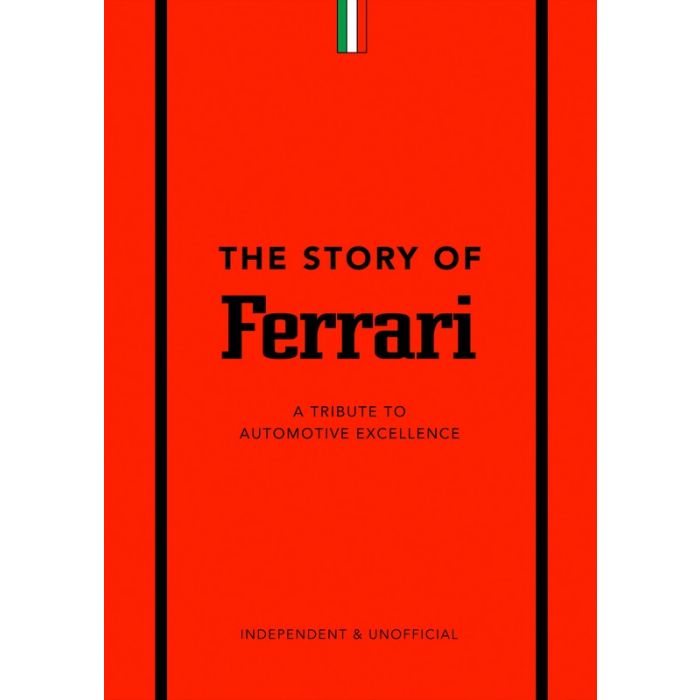 The Story of Ferrari
YST0177
Out of stock - available for backorder
The Story of Ferrari is available to buy in increments of 3
The Story of Ferrari is a pocket-sized and exceptionally designed celebration of the legendary manufacturer.
Speed, luxury, excellence and innovation have defined Ferrari as the world's most revered car manufacturer for more than 70 years. In The Story of Ferrari, every key aspect of the Prancing Horse's history is explored and showcased, from the first car built under the Ferrari name in 1947 through to the global giant and cultural force it has become today.
Delving into the design and engineering philosophies instilled by Enzo Ferrari, this book highlights the most iconic models across decades of Ferrari history, including the 125 S, F40, Testarossa and Enzo. Ferrari is also the most successful name in motorsport, with 16 Formula 1 Constructors' Championship titles to its name. The stories of its victories and adversities on the track, as well as the drivers and engineers who helped make it such a success, are covered here as well.
Filled with stunning imagery and insightful commentary, The Story of Ferrari charts the history of this legendary marque in a package worthy of the name.

Format: Hardback Extent: 160pp
Depth : 18.00 cm
Height : 12.50 cm
Width : 1.80 cm