Main image
Click to view image in fullscreen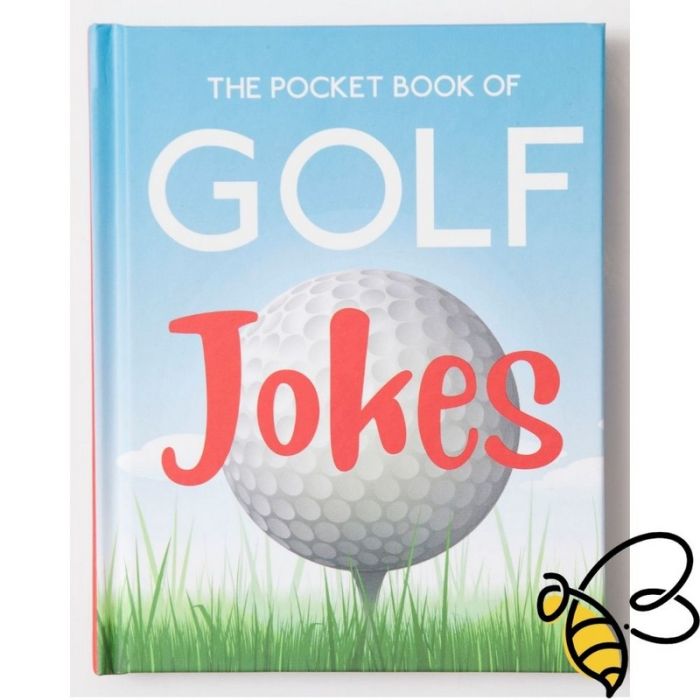 Golf Joke Book
Golf Joke Book is available to buy in increments of 12
In need of some classic jokes to impress your fellow golfers at the club? Become the big shot of the fairway with this hilarious collection of pocket sized golf jokes! With 96 pages full of golfing jokes, one liners and hole in puns, this hardback book is certain to putt a smile on your face and make you laugh your pars off. Perfect for a golfing fanatic. (It beats socks… you always get a hole in one!)
Example Jokes:
An avid golfer goes to see a fortune teller to enquire if there are any golf courses in heaven.
"Well, I have good news and bad news" she tells the golfer.
"What's the good news?" asks the golfer.
"The good news sir is that the courses in heaven are spectacular, without a doubt better than anything you have EVER seen on earth."
"What's the bad news then?" he asks.
"You have a tee time at 8:30 tomorrow morning."

Golfer: This is the worst golf course I've ever played on!
Caddie: This isn't the golf course sir, we left that an hour ago.


A hilarious golf themed joke book jam packed with jokes, puns and one liners.
96 pages full of classic jokes to get you laughing your pars off! (pun intended)
Dimensions: 14cm x 11cm
  Format: Hardback
A perfect novelty gift book for golf lovers on their Birthday, at Christmas or as a Secret Santa Gift.
Depth : 21.50 cm
Height : 2.00 cm
Width : 15.00 cm