Main image
Click to view image in fullscreen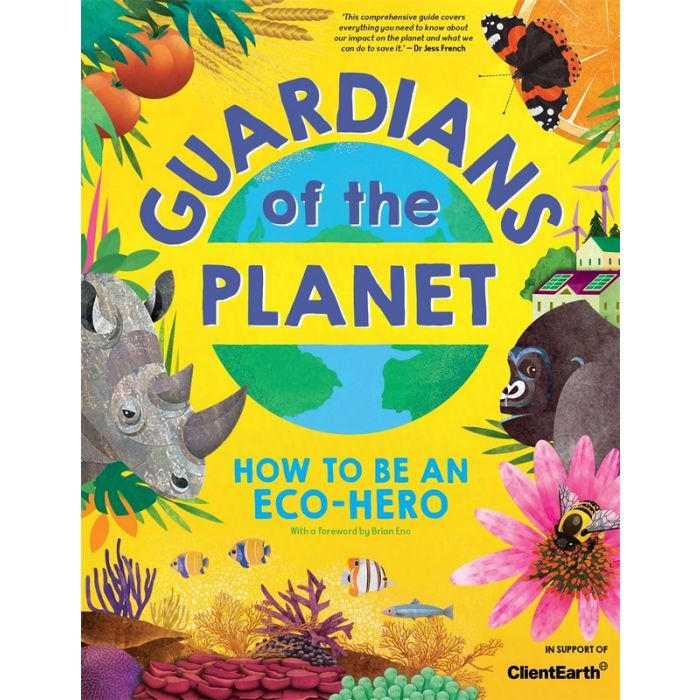 Guardians Of The Planet
Guardians Of The Planet is available to buy in increments of 6
This environmentally positive book contains everything children need to become guardians of the planet. Kids can learn how to become keepers of the coasts, friends of the forests, home heroes and much more through a mix of compelling facts, creative activities and proactive tips.

Key environmental topics are clearly explained, and the easy-to-follow projects and suggestions help to put the issues in an everyday context. From reusing clothes and composting food to reducing water waste and giving wildlife a helping hand, this book will encourage children to engage with environmental problems and inspire them to take care of our wonderful planet.

This book includes an introduction by ClientEarth, an organization that uses environmental law to protect oceans, forests and other habitats, as well as all people, and a foreword by Brian Eno.

All royalties from the sales of this book go to ClientEarth.
Depth : 24.60 cm
Height : 1.20 cm
Width : 18.90 cm