Main image
Click to view image in fullscreen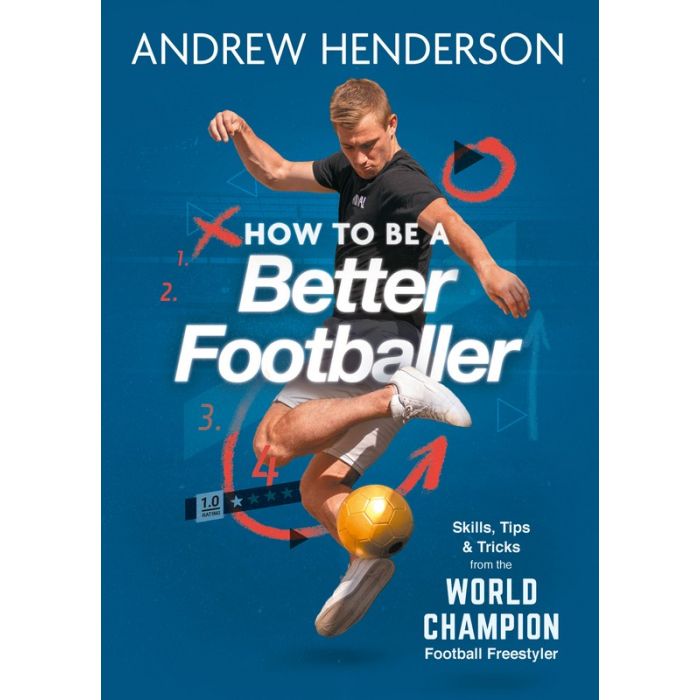 How to Be a Better Footballer
How to Be a Better Footballer is available to buy in increments of 3
'Passion, positivity and precision ... and always be willing to learn something new.'

Athlete Andrew Henderson was just sixteen years old when a horrific rugby injury put paid to his career in the game. So he turned his attention to football – more specifically, freestyling football skills – and never looked back. Now a five-time World Freestyling Champion and the UK Freestyle football champion for eight years running, in this unique manual Andrew brings together all his expertise and advice to help make you a better
footballer.

Packed with tips, tricks and over 200 colour photographs, Andrew reveals how hard work, dedication and flair allowed him to become a master on the football pitch and beyond. Having worked with Cristiano Ronaldo, impressed the likes of David Beckham and Neymar, to performing at the opening ceremonies of the Olympics and various World Cups around the world, he is now sharing all his secrets and famous freestyling skills to help you improve your football techniques and take them onto the pitch.

Interspersed with the jaw-dropping tricks, guidance on tackling, fundamental skills and tips on advancing your expertise, Andrew's passionate advice about following a dream and overcoming adversity prove that both enthusiasm and patience play a major part in any sporting arena. This isn't only about teaching the physical elements but learning from a master about how to focus your mentality to bring flair, passion and precision to your game.
Format: Paperback Extent: 192pp
Depth : 24.00 cm
Height : 17.00 cm
Width : 1.50 cm