Main image
Click to view image in fullscreen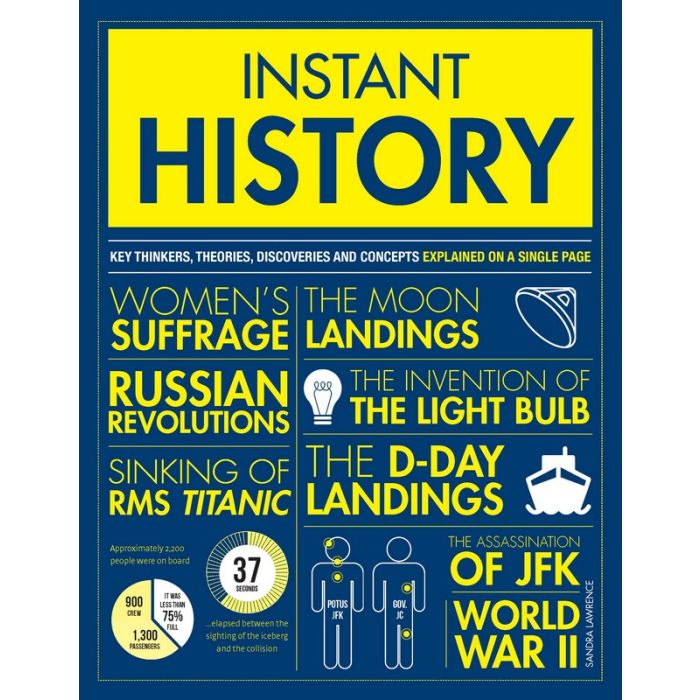 Instant History
Instant History is available to buy in increments of 3
Instant History pulls together all the pivotal moments in modern history into one concise volume. Each page contains a discrete "cheat sheet", which tells you the most important facts in bite-sized chunks, meaning you can become an expert in an instant.

From the Boston Tea Party to the Cold War, the Grand Tour to the Great Depression, the Industrial Revolution to the Russian Revolution, every key event, character or turning point is expressed in succinct and lively text and graphics.

Perfect for the knowledge hungry and time poor, this collection of graphic-led lessons makes history interesting and accessible. Everything you need to know is here.
Depth : 23.70 cm
Height : 1.50 cm
Width : 18.00 cm