Main image
Click to view image in fullscreen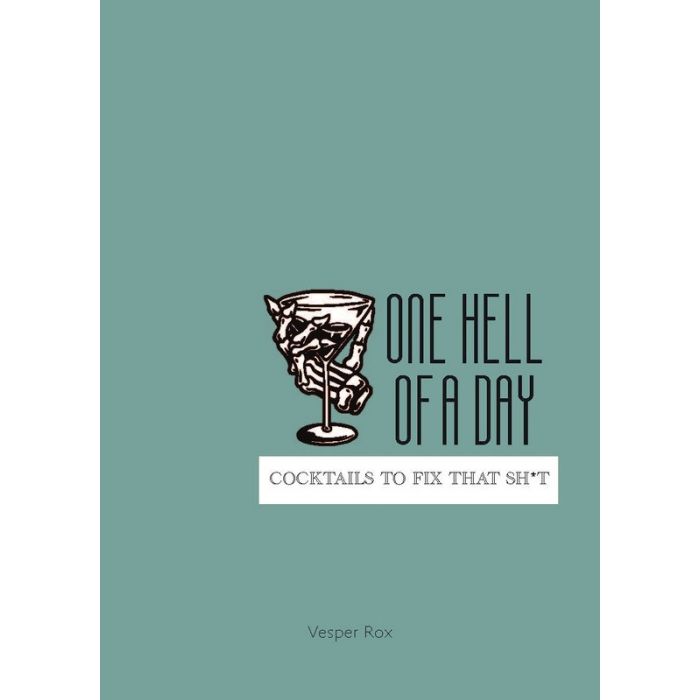 One Hell of a Day
One Hell of a Day is available to buy in increments of 6
Has your 9-to-5 turned you into a zombie? Has your commute left you utterly drained? Has the world's hypocrisy driven you mad? Yup, life sucks hard sometimes. But no matter what's getting you down right now, rest assured there's a drink to fix that sh*t.

Whether it's gin, vodka, whisky or rum you're in need of, raise your spirits with this essential collection of cocktail recipes for the not-so-good, the bad, and the downright ugly days in life, featuring:

- 20 'Rescue Remedies' including Death in the Afternoon, Penicillin, Corpse Reviver and Old Pal
- 20 'Big Gun' recipes including Army and Navy, Godfather, Rusty Nail, Gimlet and Satan's Whiskers
- Master techniques such as shaking, muddling and straining (the cocktails, not yourself)
- Advice on useful equipment, including glasses, shakers and garnishes (just because your life is sh*t doesn't mean your presentation has to be)

So next time the daily grind grinds you down, grab One Hell of a Day, kick back, have a laugh and mix yourself a strong drink to make it all better.
Format: Hardback Extent: 96pp
Depth : 15.00 cm
Height : 11.00 cm
Width : 1.20 cm