Main image
Click to view image in fullscreen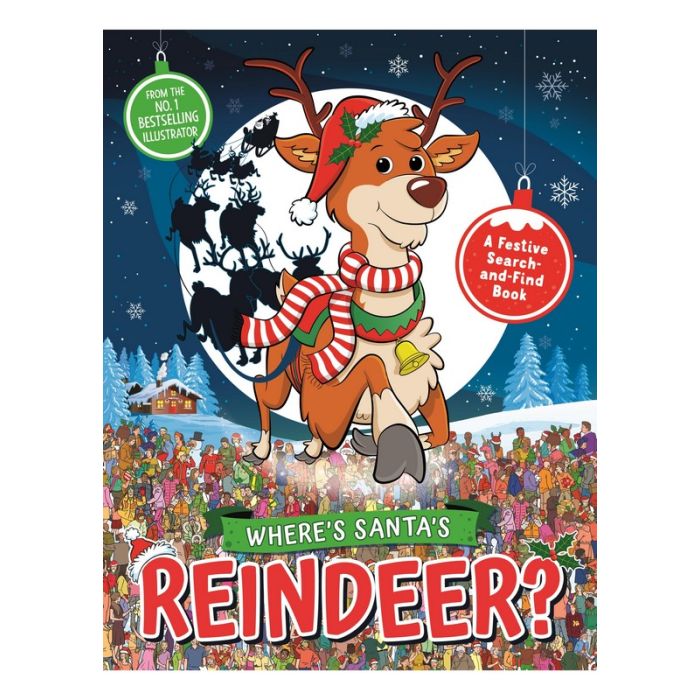 Wheres Santas Reindeer?
Wheres Santas Reindeer? is available to buy in increments of 6
There's a week to go before Christmas Eve and Santa's reindeer still haven't returned from their annual winter cruise. Santa can't deliver all the presents in one night without his trusted herd to pull the sleigh, so he and his chief elf set off to find them. Help Santa chase the reindeer through 17 intricately illustrated seasonal scenes and bring them home to the North Pole in time to load up the sleigh. There are 8 cute reindeer, plus Santa and his elf, to find in each location and the answer pages at the back feature extra things to spot.
Depth : 33.50 cm
Height : 4.00 cm
Width : 24.00 cm